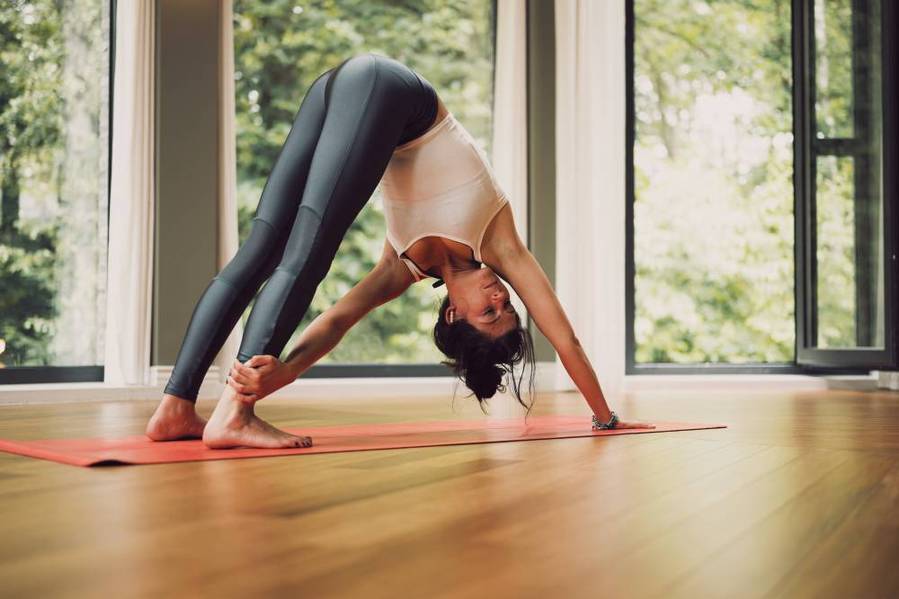 When buying anything new, it's important to know what you're looking for. Whether you've been doing yoga for years or you're a complete beginner, it's good to
know which questions to ask when buying new yoga clothes so that you know you're getting the best product possible. Here to help with our top 5 questions to
ask before buying yoga clothes.
1. What is it made from?
If you have a passion for yoga, there's a good chance you also have a passion for the environment and a sense of spirituality too. That means you care about
where your clothing comes from and what it's made out of. Here at AIKA, our women's yoga top is made from eco friendly materials, so you know you are
helping to save the environment with your purchase. knowing that your yoga clothes are made from high quality fabrics will assure you that they'll be able to go
the distance and stand up to wear and tear.
2. Does it stretch?
Doing yoga means stretching and contorting into all sorts of positions. The last thing you want is to hear your activewear rip as you move! Make sure what
you're about to buy has at least 2-way stretch, but 4-way stretch is best. All of AIKA's sports bras and leggings are made with 4-way stretch materials which
means that they will move freely with you and you can twist and pose as much as you need.
3. Will it be comfortable?
This may seem obvious, but there's nothing worse than not enjoying your workout or yoga class because your women's fitness wear is uncomfortable. AIKA has
a seamless range and the pieces are so comfortable you'll want to wear them as pyjamas!
4. Will the yoga pants go see through when I bend over?
This is the bane of any girl's life. If you are going to be bending and stretching in a yoga class, you want to make sure your leggings don't go see through. Test
them out before you buy them, or if you are buying online, check the reviews to see if other people have had this problem. AIKA's Leggings are made from a
thick enough material that they stay opaque even if you bend over, but they are not so thick as to be uncomfortable. This is the perfect balance!
5. Do I like how they look?
Finally, you need to feel great wearing your new yoga clothes! It's very tempting to buy clothes in a rush, motivated solely by price or a recommendation by a
friend, or simply by how popular they are. But when you really think about it, do you love the way they look, and most importantly, how they look on you in
particular? There is no 'one size fits all' and some yoga clothes will look better on some than on others. Find a sports bra, yoga top, and leggings that look great
on you and flatter your figure so that you have more confidence during the class. AIKA Sports Bra is a super stylish crop top that is so fashionable you could
wear it as part of your everyday wardrobe. No more unsightly sports bras!
---
Post time: Dec-04-2021