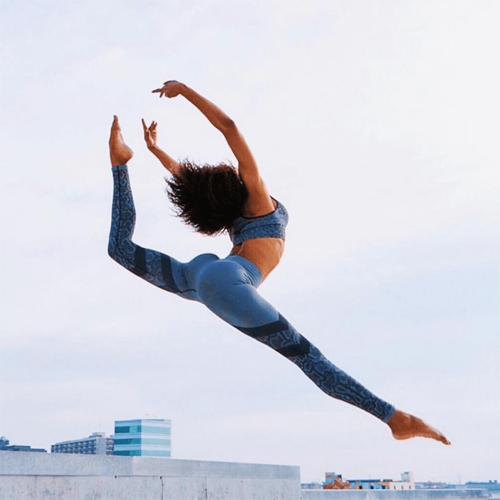 Activewear clothing is more comfortable, people were more likely to wear it outside of their workouts. Today, which type you must have ?
ONE: LONGLINE SPORTS BRAS ACTIVEWEAR TRENDS
It used to be that you could tell a sports bra from a fitted crop top. But with the growth of athleisure and people working from and working out at home, the lines
have blurred. Yoga pants and leggings are no longer confined to the gym and the studio. Outdoor workouts have replaced indoor fitness classes. And Zoom
meetings have resulted in fewer trips to the dry cleaners and more trips to e-commerce fitness stores.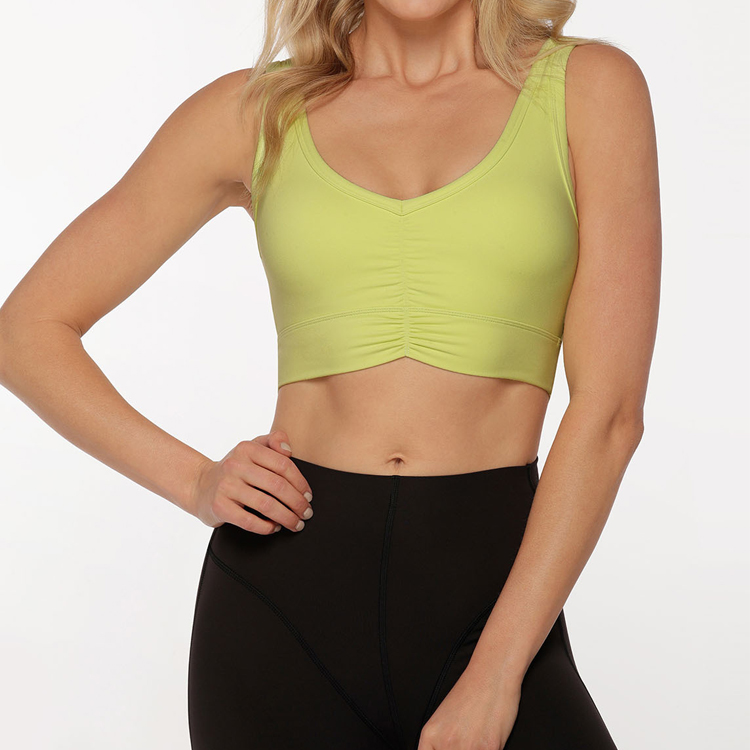 Longline bras offer more coverage than your typical sports bra. Although the chest coverage can vary from a high neckline to a deep plunge, the coverage
below the breast in a longline bra extends further down the ribcage than the usual sports bra.
TWO: ULTRA-HIGH WAISTED LEGGINGS
The days of low-waisted pants, jeans, and leggings are not over. However, in 2021, expect to see not just more high-waisted leggings, but also ultra-high
waisted leggings.
High waisted leggings have checked the box on activewear fashion for a while now. They provide core support and tummy control. But for some women, that's
not enough. They want leggings with even more coverage. These women may be comfortable with a hint of skin showing, but they're not interested in showing
much more than that. They want leggings with a bit of modesty.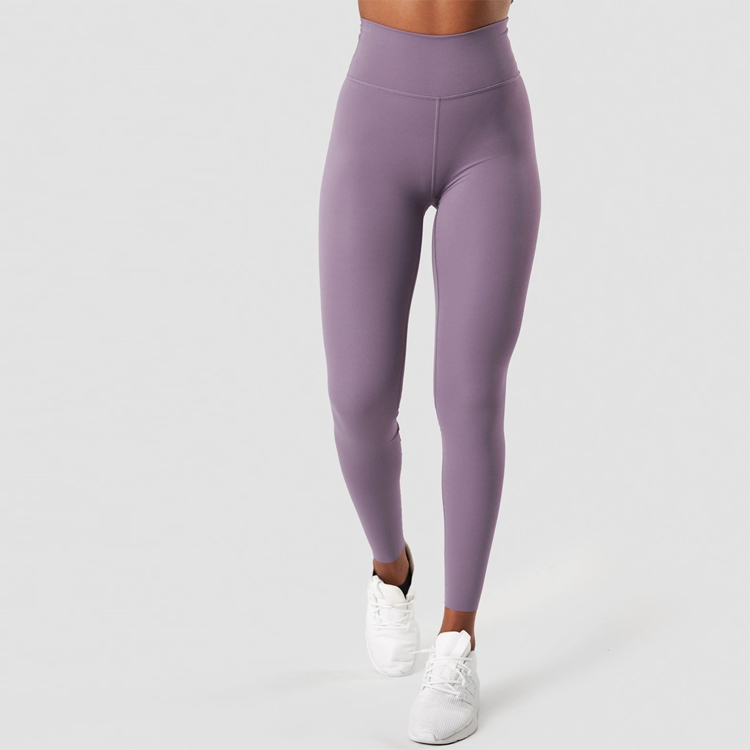 High waisted leggings paired with a longline bra or a cropped top still give off that trendy activewear vibe, without showing too much. Women feel more
comfortable wearing them in public after leaving the gym or their studio fitness class. And because women are pressed for time, outfits that do double duty will
be at the top of their list.
THREE: MATCHING SETS IN ACTIVEWEAR KEEP IT SIMPLE
While plenty of women are at ease styling activewear and streetwear and making it all look so simple, others want their outfits pre-planned. For those women
and for others who like the look, matching sets are going to be what fits the bill.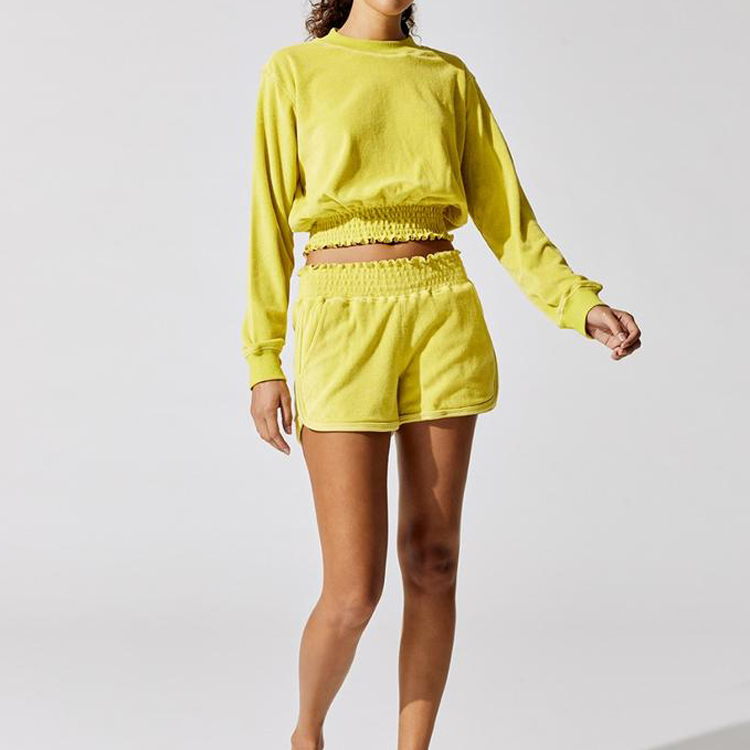 This includes matching sports bras and bike shorts, matching sports bras and leggings, matching crop tops and leggings or bike shorts, matching sports bras
and joggers, and tracksuits.
Once the numerous fabrics, styles, colors, details, patterns, and design options are taken into account, activewear sets with coordinating pieces will make it
easier for women to choose an outfit to wear to the gym or their next studio class.
FOUR: ACTIVEWEAR TRENDS FOR WORK, GYM, AND HOME
With the increased number of employees working from home because of coronavirus, there is less of a need for formal business suits and attire. There are
fewer in-person meetings and more Zoom meetings. And even when there are in-person meetings, they are limited in time, involve only a few key people, and
are conducted in a socially distanced manner. They are the kind of meetings that no one is going to dress up for.
While the business suit still dominates professions like finance and law, casual Friday became casual Monday through Friday a long time ago. And now that
people are even more engaged with their health and fitness, they're looking for attire that can provide double, and maybe even triple, duty.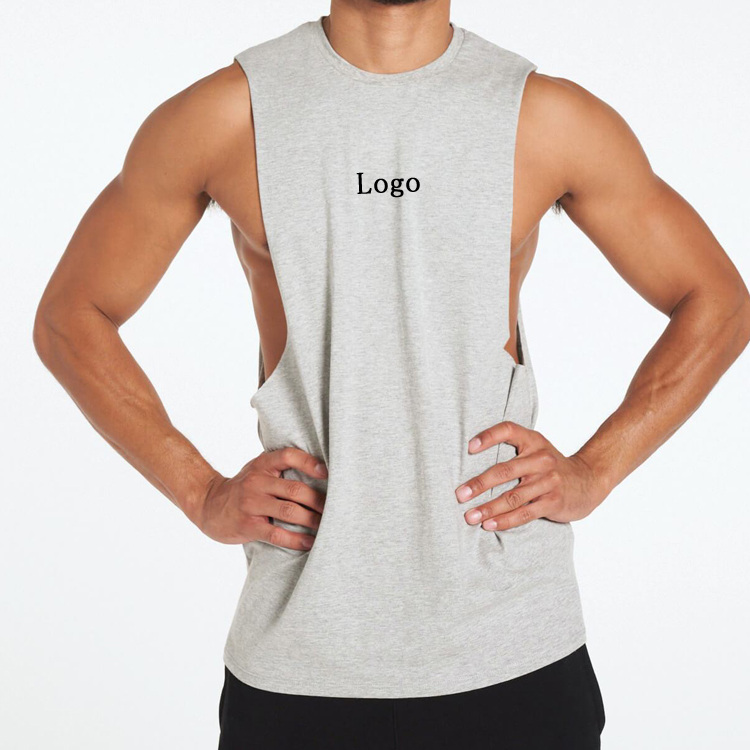 Consequently, the lines between activewear and workwear will start to blur in those professions where the casual work week is now the norm…
Please follow us to know more trendy : https://aikasportswear.com
---
Post time: Oct-30-2021