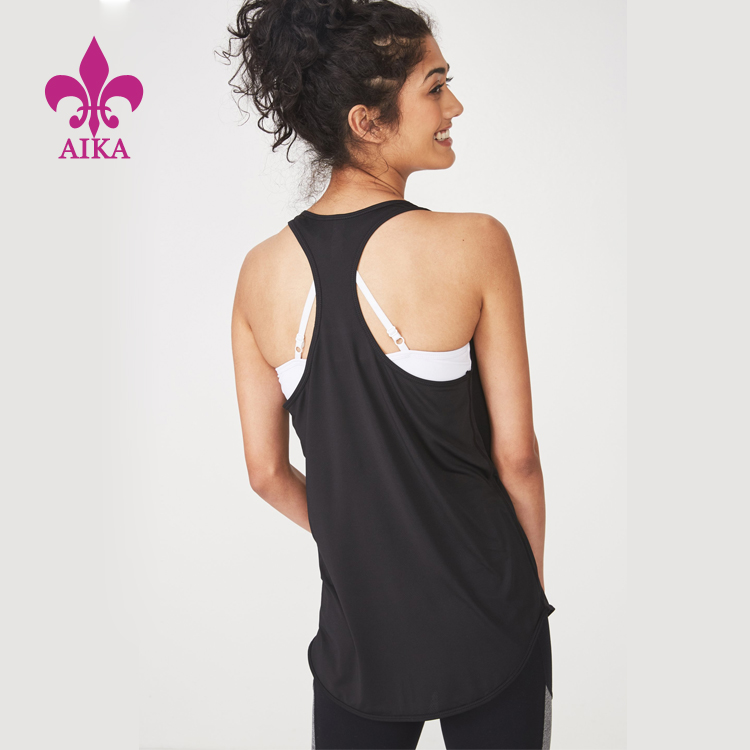 One of the most popular items of women's fitness clothing is the sleeveless top or gym vest. Follow our guide to find out which type is best for you and for top
style tips.
Women's Sleeveless Top Styles
When it comes to working out there's a multitude of different style we can choose in a sleeveless gym shirt. Here are some of the best and most popular.
Racer Back
Racer back women's gym tops allow freedom of movement around the shoulder joint, ensure your straps stay in place whilst performing difficult moves, and
allow your skin to breathe where it needs it most. Unlike traditional bra straps, a racer back top won't slip down your shoulders as you move and will be more
responsive during a tough workout.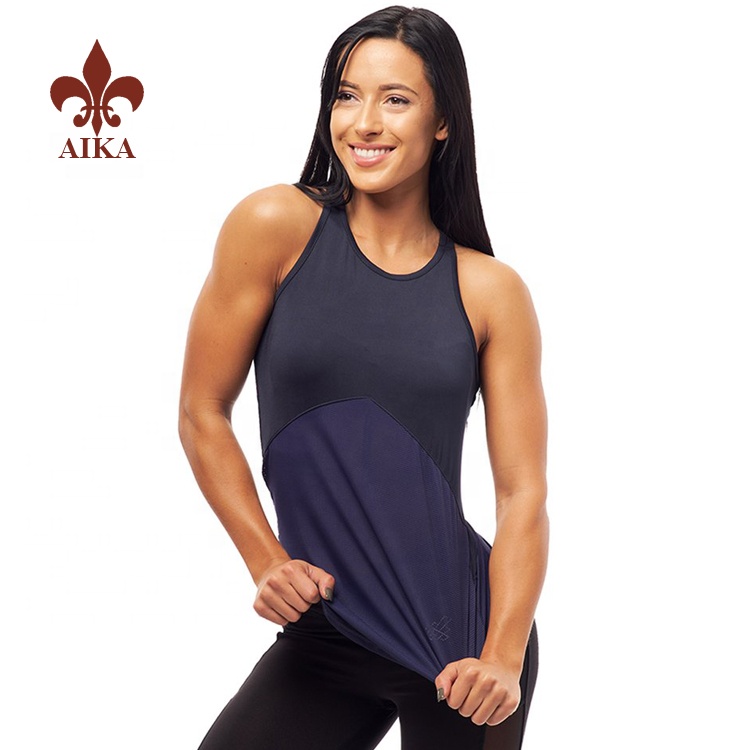 Cut out
Sleeveless tops with a cut out provide improved ventilation and a stylish, flattering style. Perfect for extra sweaty sessions and warm summer workouts, a cut-
out gym top will allow your skin to breathe and for any perspiration to evaporate away and reduce the risk of chafing. Not only this, the cut outs can look
incredibly fashionable and attractive.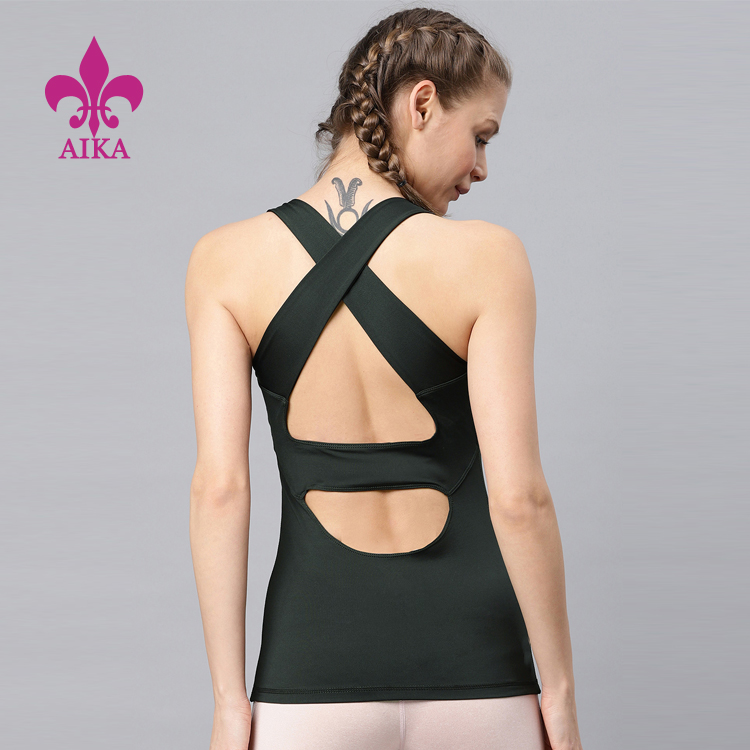 Strappy
Strappy tops are very popular in recent times as it becomes more of a fashion statement to let your colourful or patterned sports bra peek through. Strappy tops
provide a flattering fit which is ultra lightweight, however support across the shoulders and chest is minimal so this fit is better for a more relaxed training
session such as yoga or Pilates.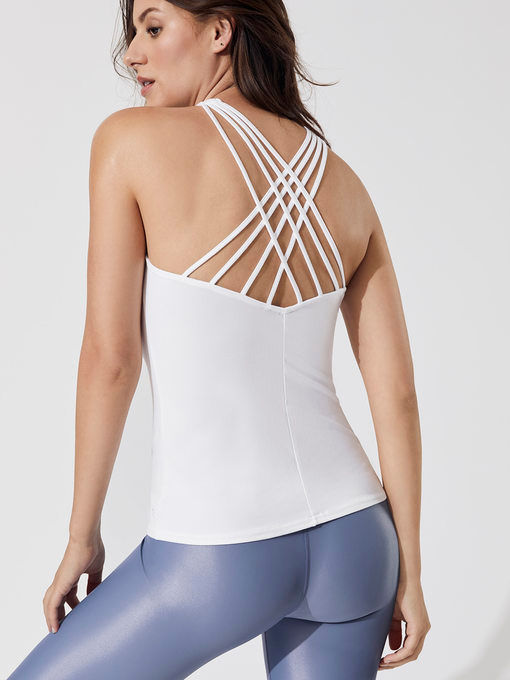 Drop hole
A drop hole style top is one with very loose arm holes which allows more freedom for your skin to breathe under your arms. These types of gym top are also
great if you're worried about sweat patches as there is more space around the under arm instead of tight, clingy material.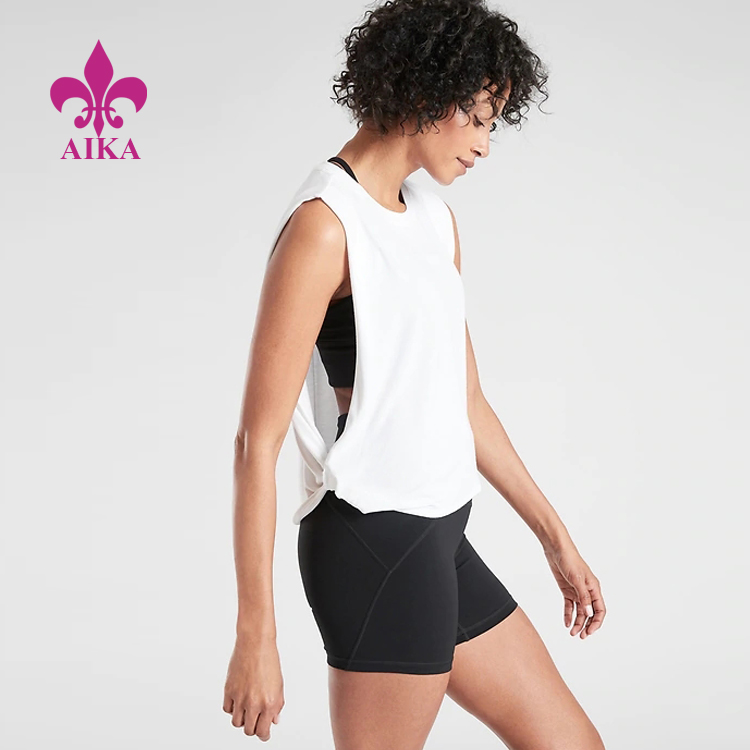 Crop Tops
Crop tops work well in summer or for strength training workouts where you don't necessarily need the protection. Working out in just a crop top or sports bra
without a long vest over the top won't be for everyone, but some ladies prefer not to have close-fitting clothing restricting them and feel more relaxed and
comfortable with less material.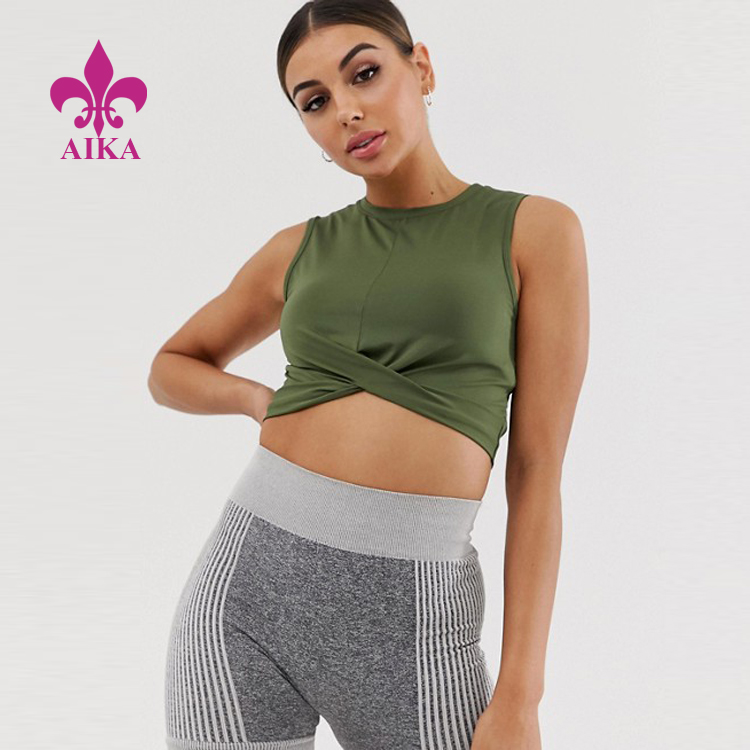 Stringer
Typically these are rocked by the men in the gym to flash their muscle, but women can rock the look too. A stringer fit allows freedom of movement at the
shoulder blade and can work for women as long as they team it with a supportive sports bra.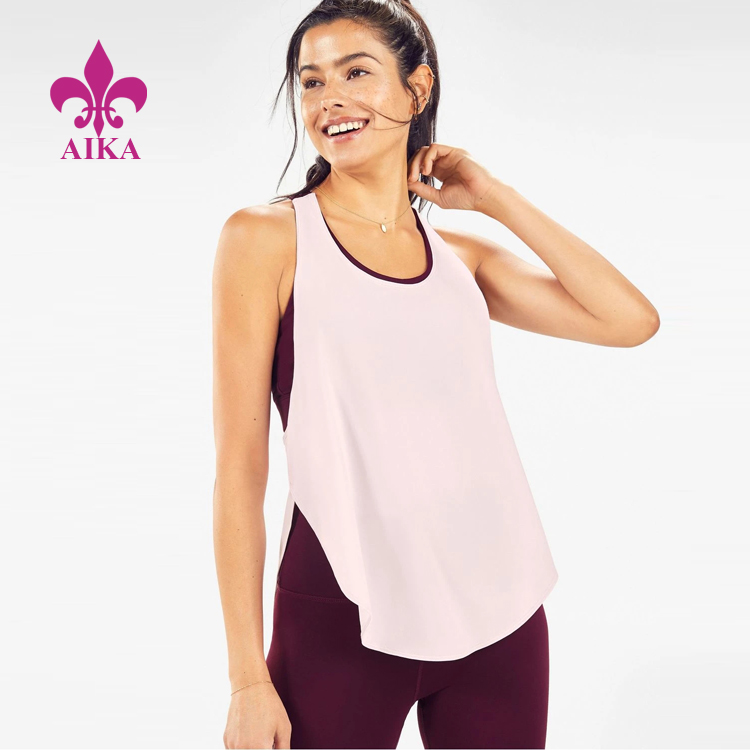 ---
Post time: Aug-06-2021